About Us
The Submission Writer was first developed by Nelly Shaw in 2010, as a Melbourne-based tourism marketing consultancy and later as niche submission writing business.
Developed through roles as both a park attraction manager and marketing professional, Nelly brings more than 20 years of awards writing experience and a personalised hands on approach to the business.
Balancing both artful communications and well-researched strategy, The Submission Writer's team draws from a pool of writers, strategists, videographers, financial gurus and marketing professionals.
Our clients range from large government organisations to smaller private enterprise and the team is proud to work with some of Australia's most inspirational – and award winning – businesses.
Recent client feedback:
"It was a joy to work with such a team of professionals! Nelly and her team produced an incredible submission thanks to a hands on approach to both research and writing." – Tim Purchase, St Andrews Beach Brewery (2018 ATA gold medal winner)
"Our business environment is definitely complex. Our organisation is going through some changes where historical information is currently gathered, new systems are implemented. Nelly's patience and quick grasp of the company structure have been outstanding. Additionally, Nelly has been able to identify our strengths and approach the submissions from the right angles. I could not be happier."  – Rufino Ramos, Royal Botanic Gardens Victoria (2019 ATA gold medal winner)
"Honestly, we could not be happier. Nelly and team have been not only extremely professional, but also a delight to work with." – Sveva Faletto, Nitmiluk Tours, Northern Territory (2019 ATA gold medal winner).
We are dedicated to getting the best results possible for our clients. Check out our track record of recent award wins in the following highly competitive and nationally recognised business award programs:
Click <here> for a list of our award wins
"Dear Nelly, thank you for your excellent work on our awards submission and the amazingly fast turnaround."
"Dear Nelly, Congratulations once again on being awarded as one of Australia's best businesses."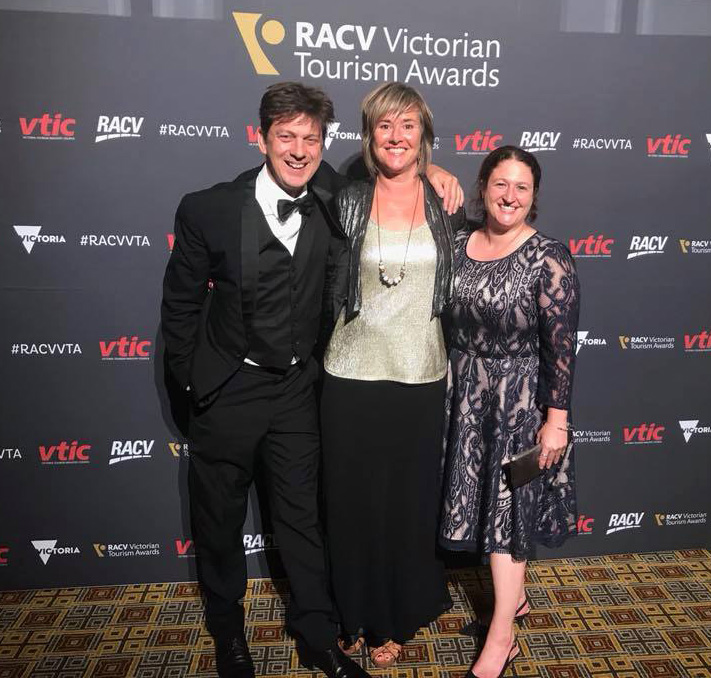 The Submission Writer team